Testimonials
Marianna A
These guys did an amazing job styling bouquets for my wedding. They have amazing taste and are very professional. Worth the money!
User1628484
Debbie Wilson is an outstanding designer and has beautiful accessories to create the dream wedding our daughter wanted for her wedding. The flower arrangements were gorgeous yet cost efficient and every table shined with glamour. It was a pleasure to work with Debbie Wilson.
Annemarie
Debbie was incredible. I absolutely loved having her as my florist. The flowers were incredible! All I did was show her pictures and she took it and ran with it and everything was stunning. I couldn't imagine using anyone else.
Barbara
Debbie did an amazing job on our flowers! They were even better than I could have imagined! Such beauty and quality in each piece. They even delivered them and waited until my flower girl and cake person arrived so they could be the one who placed the flowers in their right spots, and on my sweet flower girls head.
I ordered my flowers a week and half before my wedding and they came through just perfectly. Ted and Debbies is the perfect place for flowers for any event!
Michelle
" We chose to use Ted & Debbie's flowers for our wedding initially because they were able to get flowers that other places couldn't/wouldn't get. But after working with then it became so much more. They are all super nice & helpful. We were so incredibly happy with our flowers, they were absolutely beautiful!! I wanted odd things like strands of fresh wheat & flowers I could r even pronounce. I showed Debbie a picture & she knew the name of every flower & said if wouldn't be a problem at all. The bouquets & boutonnieres were gorgeous & they were so great to work with. If you're looking for something other than carnations or the standard rose for your event I highly recommend Ted & Debbie's." - Michelle, Married on 04/23/2016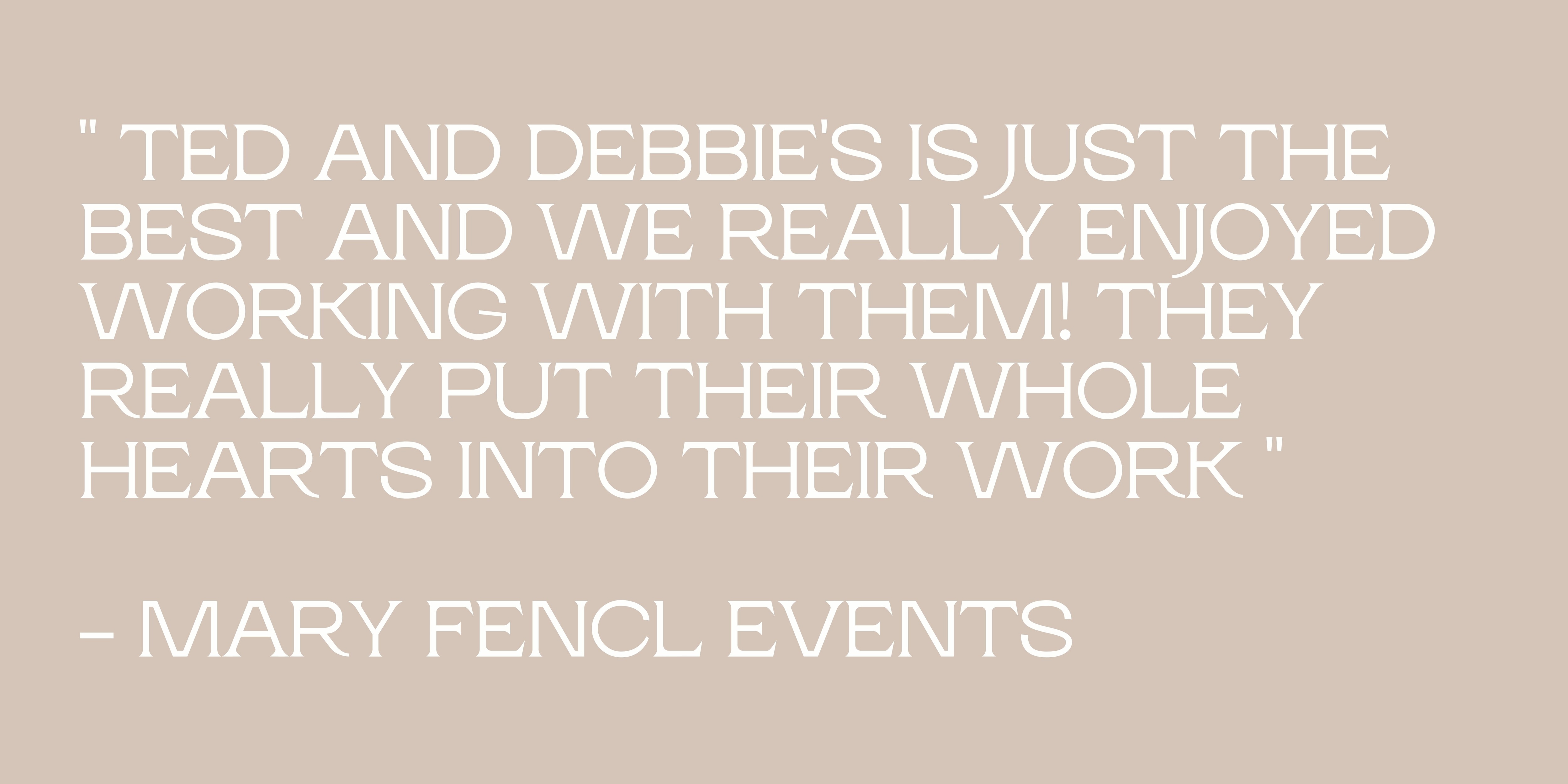 Mary Fencl Events
"Ted and Debbie's is just the best"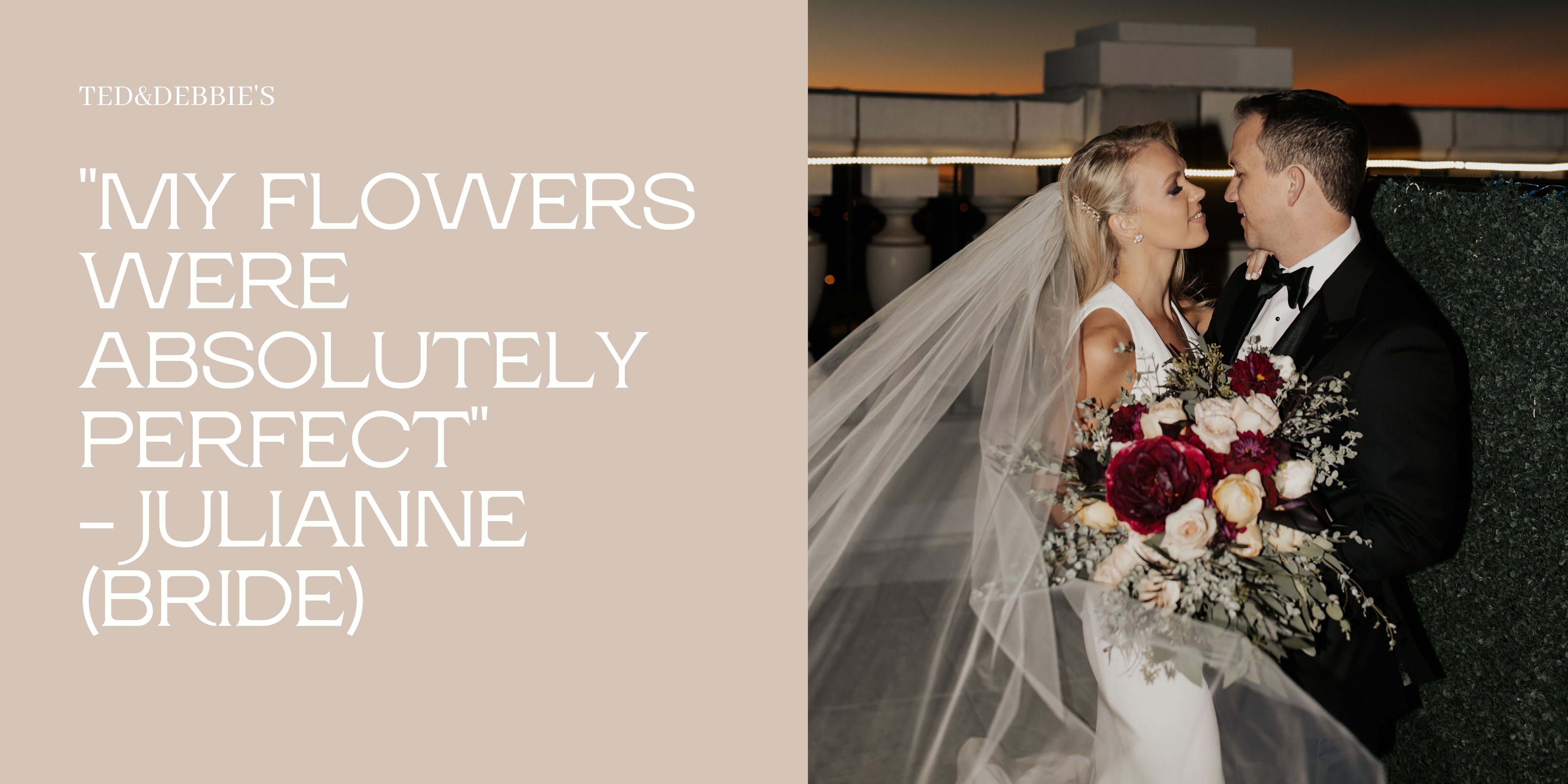 Julianne & Nathan
Julianne & Nathan loved having us as their florist.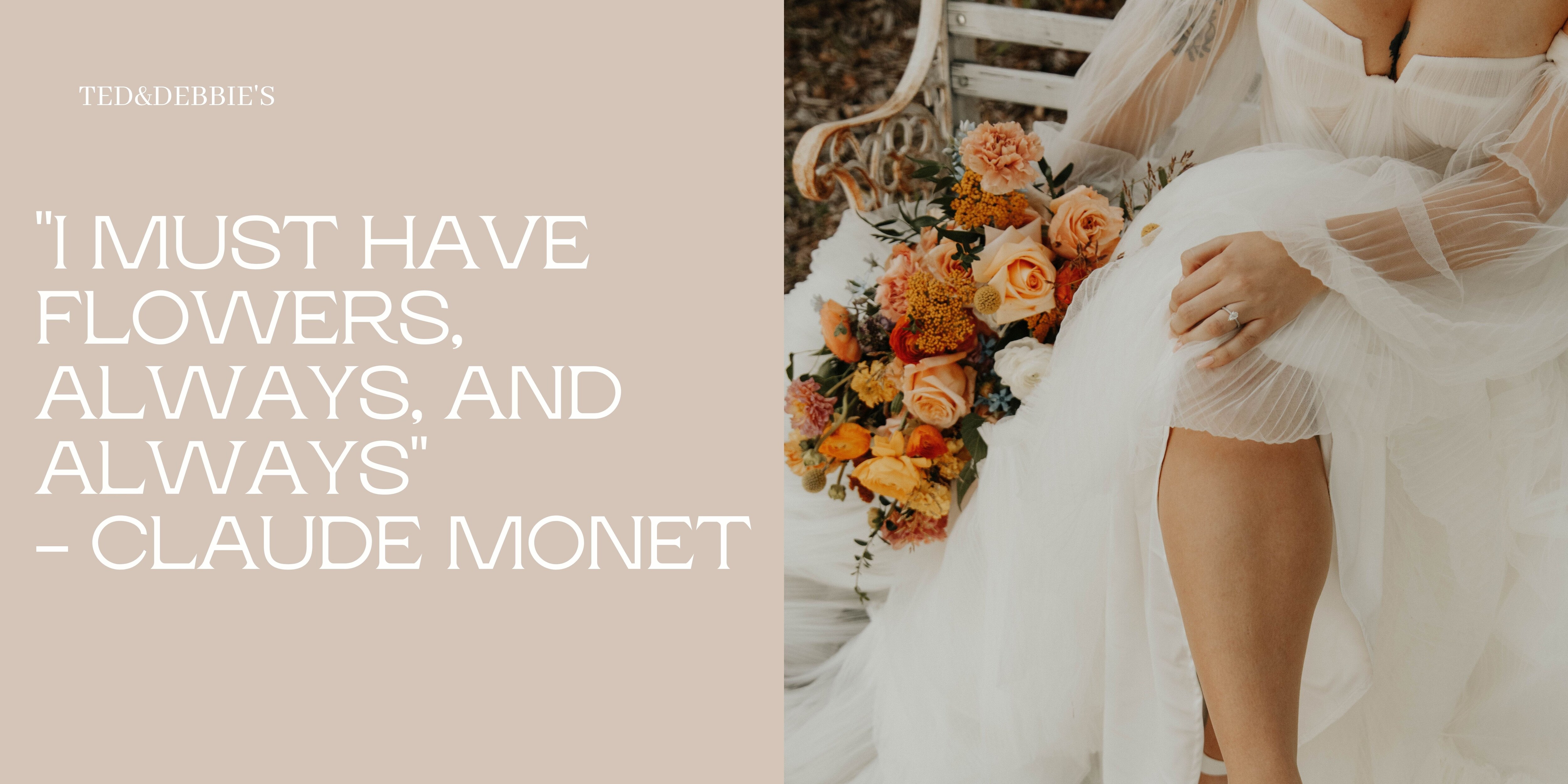 Lindsay Martin (Bride)
" You guys did an incredible job!!! I dried my bouquet and still have it!"
"My Bouquet was better than I could have ever imagined"